"I am single AF."

That's how Leah Messer described her current relationship status while chatting with Teen Mom 2 costar Kailyn Lowry and Lindsie Chrisley on a February edition of their podcast Coffee Convos.

After a failed stab at Tinder—Messer said she quit the dating app after someone told her "that's like putting DTF on your forehead,"—she's looking for love the old fashioned way. As the mom of three daughters—8-year-old twins Aliannah and Aleeah and 5-year-old Adalynn—who's baggage has been splashed across TV screens the past eight years, that's proved challenging to say the least.

Still, she remains optimistic, she told Lowry. "I feel like the right person is going to be worth our time," she opined, "and it's all going to make sense."
For the 26-year-old motivational speaker it's been especially tough to fit those particular puzzle pieces together. For those not primed in all things Teen Mom, Messer's relationship history reads like a string of soap opera-worthy storylines: Have twins with pal Corey Simms, then reunite with ex-boyfriend Robbie Kidd after their December 2009 birth. Get back together with Simms, marrying him in October 2010 only to end things half a year later due, in part, to another tryst with Kidd. Contemplate another reconciliation with Simms only to marry Jeremy Calvert in April 2012, eventually ending that union a couple years after the birth of their daughter Adalynn.

Suffice it to say, it's been complicated.

And now fans are pushing her to take another spin with Calvert, 29, after the amicable exes admitted to hooking up. Revealing he'd propositioned her to sleep with him "a couple of times," Messer told a pal on the June 18 episode of Teen Mom 2 that it happened once: "We went to his house and I had to hide walking out to the car the next morning so his mother couldn't see. And our kid was over at his mother's house." But for now, she'll pass, thank you very much. "It's a road I don't want to go back down," she explained. "I'm not the same person I was, I'm not the same person he proposed to." More than six years after that Christmas proposal, she realizes they're better off as pals—and coparents. "We didn't do well together," she noted on Coffee Convos. "But we do great as friends. We have a great friendship.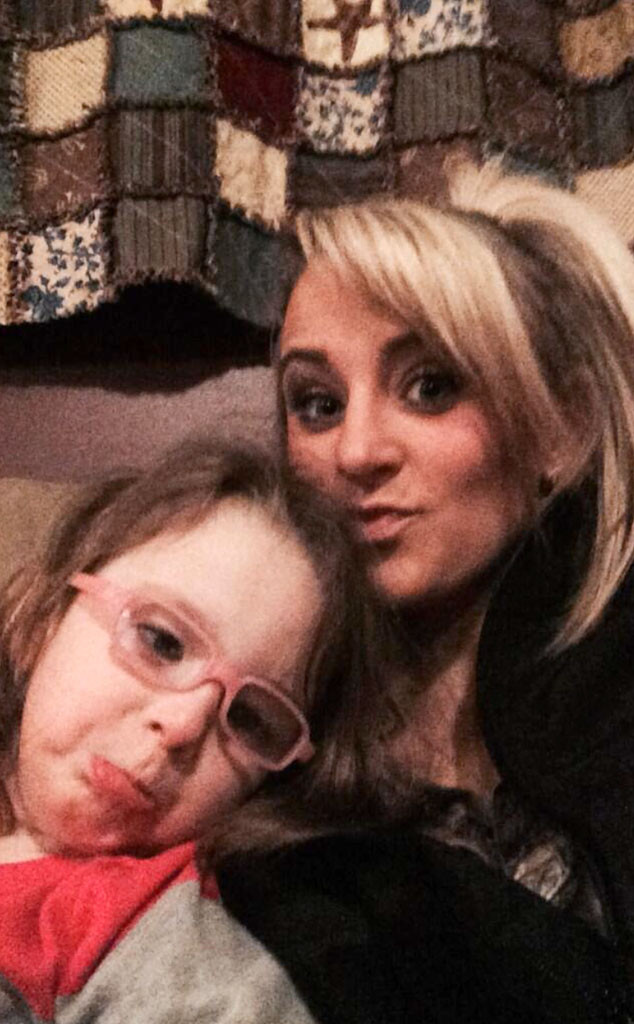 Twitter
Besides, reunion tours seem to be where Messer gets herself in trouble—her inexplicable pull back to Kidd dooming her union with Simms, 28, not once, but twice.

Though, to be fair, it's not as if her romance with Simms had a storybook beginning. Their time together was meant to be short, a one-night rendezvous at a 2009 high school party. But after learning they were expecting Aliannah and Aleeah (the girls generally go by Ali and Gracie, respectively), they decided to give it a shot.
With Simms proving himself one of the more devoted Teen Mom dads—holding down a full-time job and professing his desire to make memories and enjoy Norman Rockwell-esque Christmas mornings with Messer and their little girls—he won over viewers and a remorseful Messer alike. Though he initially resisted her apologies, the pair, once again, gave it the ol' college try.

Soon, Simms was proposing in a rowboat, having literally strung the ring on a fishing line, and sobbing as he watched his Maggie Sottero-clad bride walk down the aisle at Charleston's Coonskin Park. Staying on brand, Simms wore a camouflage tie and vest and had Messer slide a titanium camouflage-patterned ring on his left hand that was engraved with the words "Forever and Always."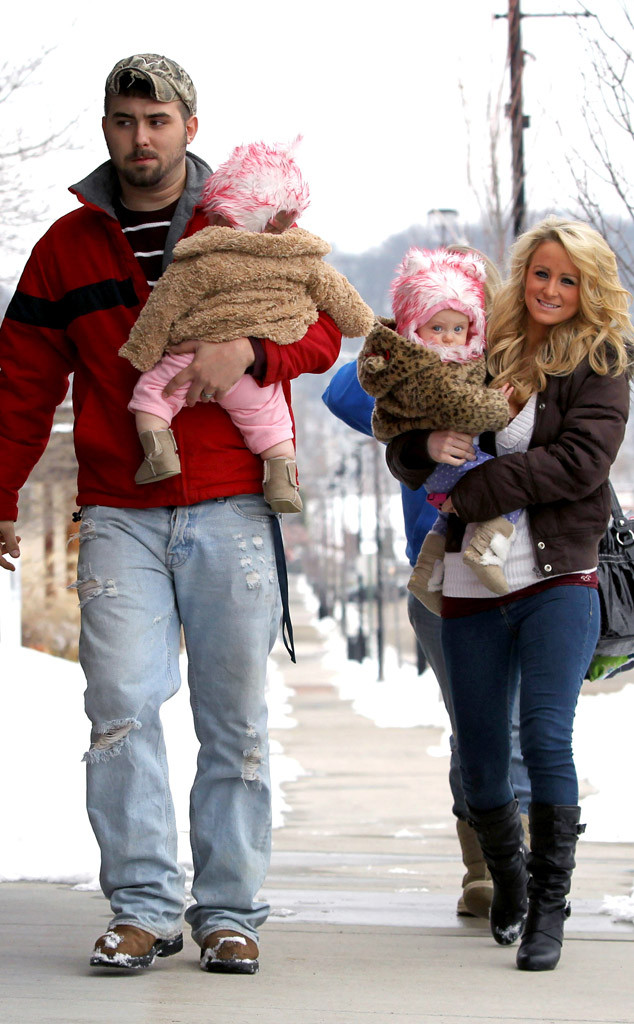 Jae Donnelly/INFphoto.com
It was closer to six months. Just as MTV viewers were getting sucked into their emotional, televised vows, it was over, with both sides lobbing accusations of infidelity.

With episodes airing long after the drama played out in real time, fans eventually got the full story when Messer tearfully admitted to hooking up with Kidd (again) after her bachelorette party. "I just don't know if I can get past cheating this time," Simms said. "The past three years I've been hurt more than I have in my whole life."
Spoiler alert: He didn't. Though Messer waffled for a bit about whether the third time would be the charm with Simms or if she should commit herself to new boyfriend Jeremy Calvert, she eventually chose the fresh prospect and his one-and-a-half carat princess-cut engagement ring.

Having survived Messer's indecision about Simms—and a heartbreaking miscarriage—the couple of eight months wed first in an intimate ceremony in a Kentucky wedding chapel in April 2012 and then on a rainy day in Murrells Inlet, S.C. two months later. And though they weren't necessarily trying to get pregnant again, Messer admits, they weren't not trying and soon Adalynn Faith came along. "It just happened a little sooner than we expected," she explained to Us Weekly, adding, she was ready both financially and emotionally for another child: "I'm 100 percent prepared."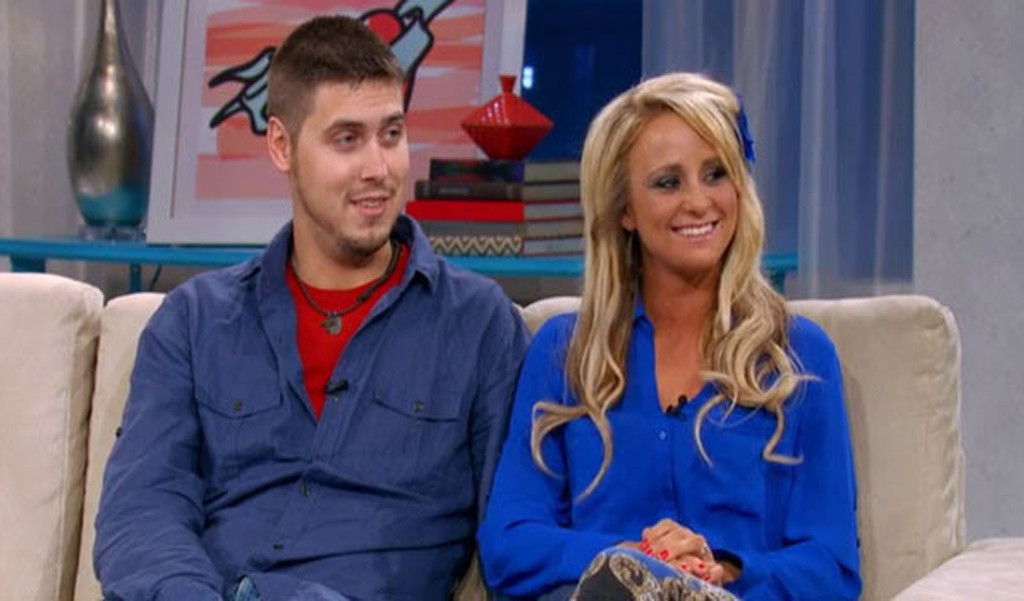 For a moment it seemed that Messer had found her happy ending in the fun-loving pipeline engineer with whom she shared "a really good connection" and that she would finally have the nuclear family that she so craved.

But soon the young pair were arguing over everything from his work—that took him out of state for weeks at a time—to her spending habits as MTV's dedicated viewers looked on.

<!— webpokerrabbit.club Mobile responsive ad block —>

Despite Calvert's habit of throwing the word divorce around, Messer told E! News she never really thought he'd walk out: "Honestly most of the time I know it's just a saying." With a bit of effort and willingness to examine their flaws, they would beat the odds, she insisted. "I feel every marriage has their problems," she reasoned, "but it's how you work through those problems that determine how strong your marriage is or how strong your marriage can get."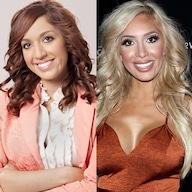 Photos
Compounding their stress: Messer stress and anxiety, which stemmed in part from daughter Ali's diagnosis with a rare form of muscular dystrophy.

"It was hard to hear 'muscular dystrophy,'" she explained in an interview with Us Weekly. "I was feeling very, very, very overwhelmed and scared for my daughter. I felt like, as a mommy, there was nothing I could do. And so many times I just felt alone."

Prescribed anti-anxiety medication, she ditched the pills when they left her feeling "like a druggie," noticeably unable to finish a thought during one scary episode of the MTV hit. And though therapy helped for awhile, she eventually found herself entering a 30-day treatment center in the summer of 2015. "I knew I was suffering from something," she admitted during a 2016 interview with Steve Harvey. "I didn't know what it was. I just knew that I was suffering and I needed help."
Alas, by the time she returned home, she was a single woman, having finalized her divorce over the phone from her rehabilitation facility.

A tough moment, sure, but thanks to the coping skills she was mastering in treatment, it was something she was able to endure. "With Jeremy and I, just like, something just didn't feel right. And I stayed because I didn't want the embarrassment of another divorce. But you know what, I'm letting it go," she confessed to her mom during one Teen Mom 2 episode, adding she has no regrets about getting help. "I'm actually glad I did this. Maybe the hardest thing I've ever done in my life."
Since then, fan sites have linked her to a couple other suitors. And she admitted to one slip-up with Simms months after his 2013 wedding to Miranda Patterson, or as Dr. Drew Pinsky put it, some "overlap."

But for the most part, she insists, she's remained steadfastly single. With three kids under 10 in her care, "It's challenging," she shared with Lowry. "And it's really hard trying to date."

It was a sentiment confirmed last September, when the series followed her during an uncomfortable encounter with a man she met on Bumble. "I'm awkward on every first date. Perhaps the first few dates," she would later tweet. "Happens to the best of us!"
Which could be why, at first glance, reconciling with Calvert appeared so appealing.

He began making moves shortly after his on-again, off-again engagement with Brooke Wehr ended for good last year, first reaching out to Messer this winter to apologize for a cruel remark he'd made years earlier. "He was just letting me know that he regretted saying some things on TV that he didn't mean to say," Messer explained to pal Kayla during the series' June 18 episode. "One thing that he did say [at the time] was that he wished he'd never had a child with me. And then he was thanking me for being such a good mom to Addie."

His mea culpa, and their plans to throw a joint fifth birthday party, softening Messer, he pressed on. "He's asked me on a date and then he's asking me if I can just get back together with him," she confessed to her friend on the show's June 25 episode. "Like, I get wanting to settle down and wanting to be with someone, like, I would prefer that. But I'm not going to rush it either."
Still, she definitely contemplated his request.

"I guess at first maybe I considered it, like, you know, if we get along this great, why couldn't we when we were together—for Addie's sake?" she wondered on Coffee Convos. "But at the end of the day, we weren't happy."

And she couldn't get past one lingering fear: "I'm afraid that the relationship would be just as toxic as it was before."
A little bit older and quite a bit wiser since her first stints as a bride, Messer isn't interested in settling for anything short of complete and total bliss. And after two divorces, she's joke she might wait a full decade before accepting any would-be groom's proposal, tweeting, "I guess they say you know when you know, and in past relationships, I knew I should've said no."

But she's still confident the heartache will one day be worth it. A fan of posting somewhat thinly veiled inspirational quotes, she shared such a thought to Instagram June 7, writing, "The best views come after the hardest climb."